The School of Worship is a new program of the Institute of Church Development for worship leaders from various churches and fellowships. The first session was held on February 18, 2017. The participants met at EST for a series of lectures and then went to Word of Life Church for practical workshops.
During the workshop the participants are learning to answer the questions:
How to practically work with the team of praise?
How to lead the church in a dynamic, full of the Spirit of adoration?
How to build a team combining professionals and amateurs?
How to work with the band in which there is frequent rotation of people?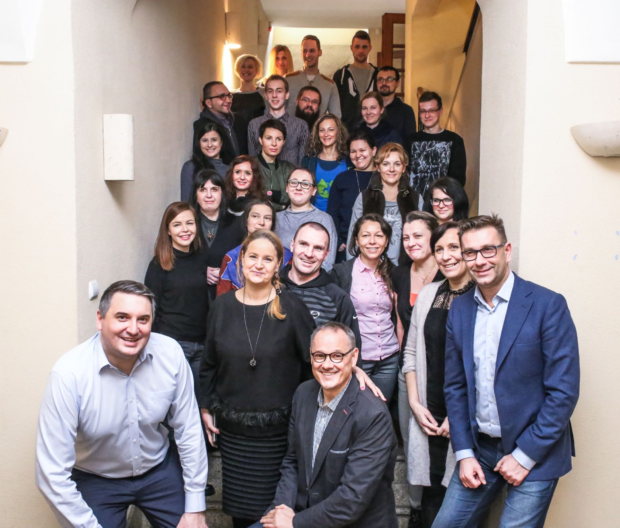 The cycle consists of five meetings on both in depth spiritual analysis of worship, as well as practical workshops, during which each participant will have the opportunity to expand their knowledge of the conduct of worship. The course will provide an opportunity to develop their skills under the guidance of a specialist, fill gaps and strengthen their own work.
Coordinator/Lecturer: Renata Wybraniec, a graduate of the Music Academy in Wroclaw, vocalist with education and vocation, worship leader at Christian Fellowship in Wroclaw.
Lecturers: Deacon Bartosz Bobeł, Pastor Miroslaw Klekot Walczak, Pastor Artur Śmieja, and from EWST: Dr. Peter Lorek, Dr. Sebastian Smolarz, Dr. Slawomir Torbus, Dr. David Ślusarczyk.
Dates:
February 18, 2017
March 18, 2017
April 29, 2017
May 20, 2017
June 10, 2017
One meeting a month/Saturday 9.00-17.00.
For more information please contact Lidia Harcej at EWST: l.harcej@ewst.pl, tel. 071-346-9912.
Join us on Facebook!