May 12, on Friday afternoon and evening there were three cultural and artistic events closely related to the jubilee of the 500 years of the Reformation – exhibition (vernissage), performance, and laser show.
"Verbum Domini Manet in Aeternum (Word of God Lasts Forever). Protestant church construction of the modern era in Europe", is the title of the exhibition at the Mathematical Tower of the University of Wroclaw, which had its official vernissage on Friday. We could see many interesting items, being guided by the director of the Museum of Wroclaw University and the originator of the exhibition. Professor Jan Harasimowicz, who researched the project for several years, aimed at synthesizing the history of Protestant churches and buildings of the modern era in Europe.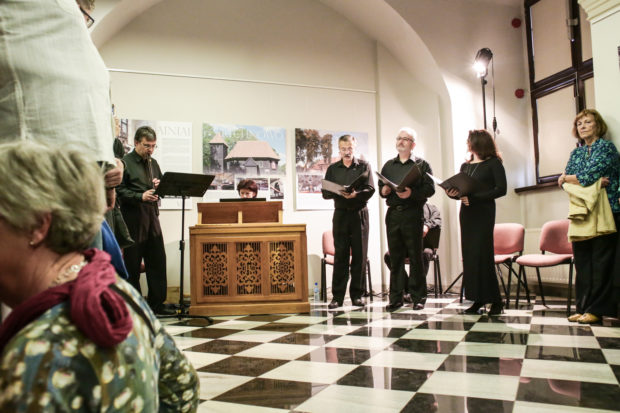 The exhibition shows how the elements of Protestant theology and liturgy, as well as factors such as politics and the social situation of believers themselves, influenced the creation and arrangement of buildings in different parts of Europe.
During the vernissage, Ars Cantus presented old Protestant hymns in the following languages: German, Czech, Swedish, French and Polish.
The exhibition can be still seen in the Mathematical Tower in the main building of the University of Wrocław. You are welcome to visit!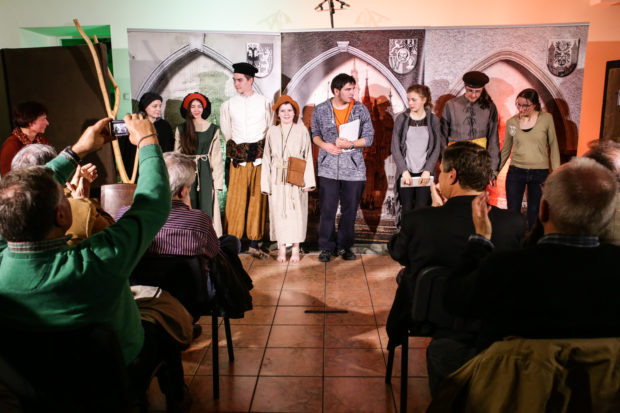 Another event on Friday evening was a performance, prepared and exhibited by high school youths from Görlitz, Niesky and Boxberg in Germany. Funny and interesting art brought the heroes and events of the Reformation closer to the spectators. Actors performed in German, but the Polish text could be traced on the screen. The performance of the young actors met with great recognition from the viewers, who were drawn into the story and enjoyed it.
At the end of the day, the Lutheran Church of Divine Providence presented an extraordinary multimedia laser show devoted to the jubilee of 500 years of Reformation. We present a very short fragment (click to magnify the movie).