On Saturday, October 13, the inauguration of the academic year, combined with the matriculation and welcoming of new students, took place at the Evangelical School of Theology. The inaugural lecture was delivered by prof. dr hab. Janusz Maciuszko.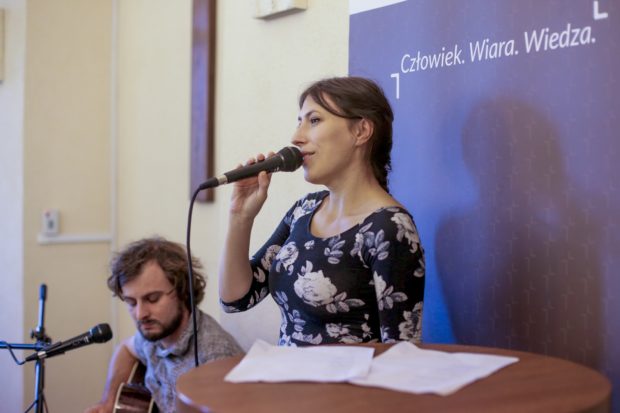 Evangelical School of Theology welcomed over 20 new students and said goodbye to Professor Maciuszko, who after many years of cooperation with EWST has finished his work at our school. In addition to the first year students, the inauguration was attended by other students, lecturers, employees of EWST and guests who shared this moment together. We also enjoyed worshipping through music.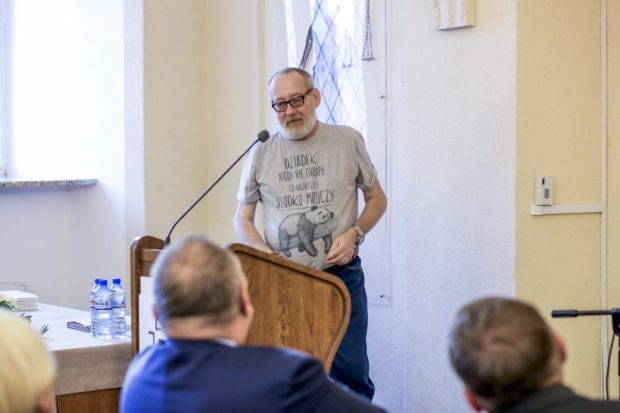 "Reflections and the future" was the title of this year's inaugural lecture and perfectly reflected the atmosphere of the inauguration of the academic year 2018/2019. This lecture was given by prof. dr hab. Janusz Maciuszko, saying goodbye in this symbolic way to EWST. The professor shared with the participants of the ceremony, among other things, unusual memories from childhood, which resulted in a long-term relationship with Wroclaw. He also recalled the beginnings of EWST and its work in it. You are cordially invited to listen to the entire lecture that can be viewed on our website (in Polish).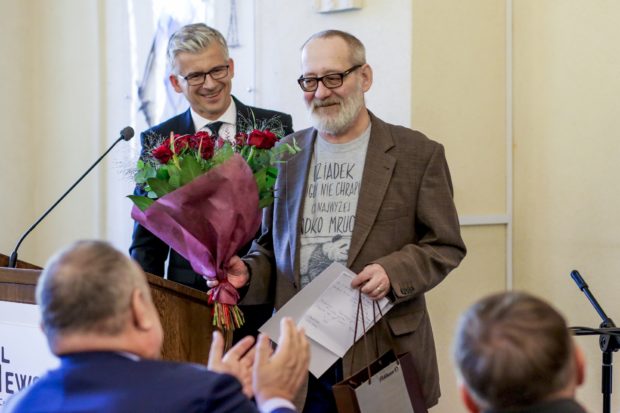 Professor Maciuszko received the Rector's Award for "special commitment to the establishment and development of the university, outstanding didactic achievements and for many years of academic cooperation". We hope that we will continue to enjoy his presence and benefit from his knowledge.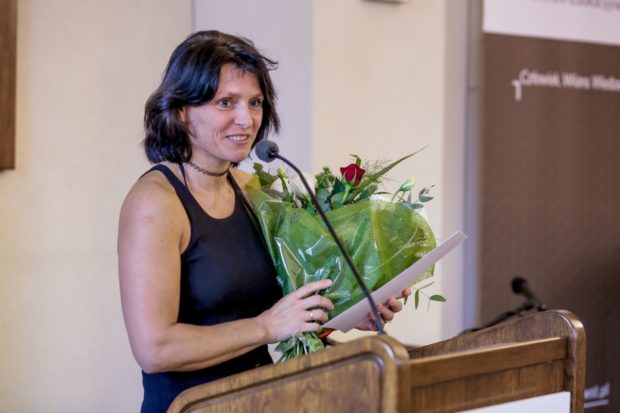 For "work for the EWST community, activity in the Student Self-Government and for active participation in cultural, social and charity initiatives", Edyta Rudno-Rudzińska – a graduate of EWST received the Rector's Award.
The ceremony ended with a prayer of blessing by Bishop Ryszard Bogusz from the Lutheran (Evangelical-Augsburg) Church.
The official part of the ceremony ended with a traditional joint photo in front of the university building and lunch, which was attended by guests, EWST staff and students.
We would like to thank you all for participating in the inauguration of the academic year 2018/2019.