The latest 4th volume of the series Monographs of Theologica Wratislaviensia was just published. The book "Evangelical Theology and Philosophy: Improving a Difficult Relationship", written by the Slovak theologian Pavel Hanes was published in English and is available free of charge in electronic form.
The latest book from the Monographs series presents an approach to philosophy from the point of view of evangelical theology. It describes the ways of using philosophy in Christian apologetics, and at the same time could be a guide to the successful study of philosophy by theologians.
In his analysis, the author of the book is aware of dangers and challenges, but also of opportunities and benefits when theology is used in the area of philosophical studies and philosophy is known to students of theology. Having this in mind, Hanes proposes "twelve gateways" to philosophy, which may lead reluctant theological students to appreciating philosophical thinking and philosophical tradition. By asking fundamental questions, discussing problems and offering additional literature, he offers a very practical introduction to philosophy and shows that at times everybody is a philosopher. It is impossible to avoid philosophical questions, philosophical tools and philosophical solutions even in Evangelical theology – A Word from Editor, Dr. Wojciech Szczerba.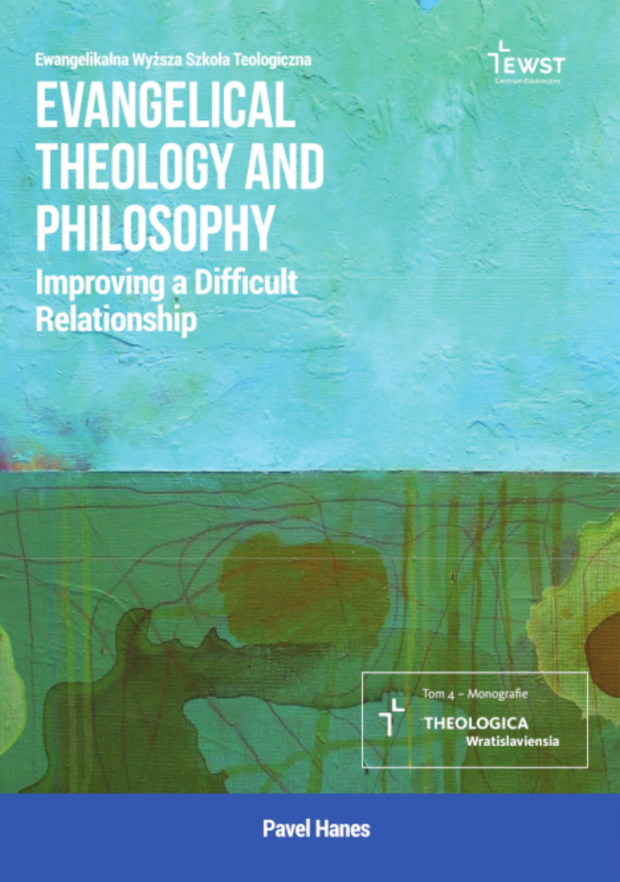 PAVEL HANES has a PhD in Theology from Comenius University, Bratislava. He is a professor of Systematic Theology and Apologetics at Matej Bel University, Banska Bystrica, Slovakia, where he has worked since its founding in 1993 as Slovakia's first freely evangelical department of theology and missiology. He has worked with the Slovak Bible Society to produce a translation of the book of Job and also spent ten years as a pastor prior to his academic career. Pavel grew up in communist Czechoslovakia where his faith and critical thinking developed in the context of oppressive, state-enforced atheism, leading him to cherish the power of ideas.
The editor of the volume and the author of the introduction to "Evangelical Theology and Philosophy: Improving a Difficult Relationship" is Dr. Wojciech Szczerba, President of EWST.