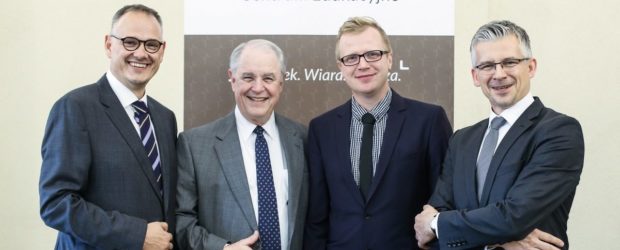 15/04/2017
EST 2016/2017
News
Happy Easter 2019
Easter is the time of victory of Life over death, Light over darkness, Joy over sadness. May the celebration of Christ's resurrection bring us peace, joy and hope.
The Week of Prayer for Christian Unity 2019
Ecumenism at the table, in discussion and in prayer – this is how you can briefly summarize this year's meeting, organized at Evangelical School of Theology as part of the Week of Prayer for Christian Unity. "Unity of Christians in secular culture – conversation with friends" was the title of the event. Together, we were reflecting […]
Christmas 2018
We wish you the gift of faith, the blessing of hope, and peace through God's love as we celebrate the birth of Jesus Christ. Have a wonderful Christmas and a blessed New Year.
more news >>